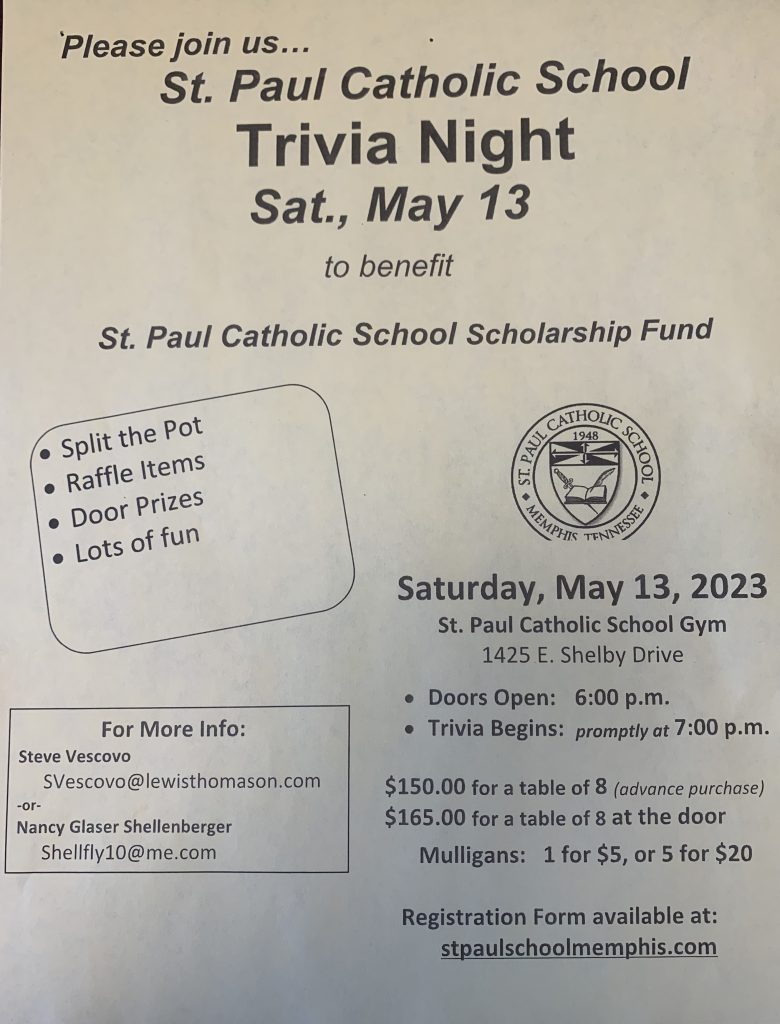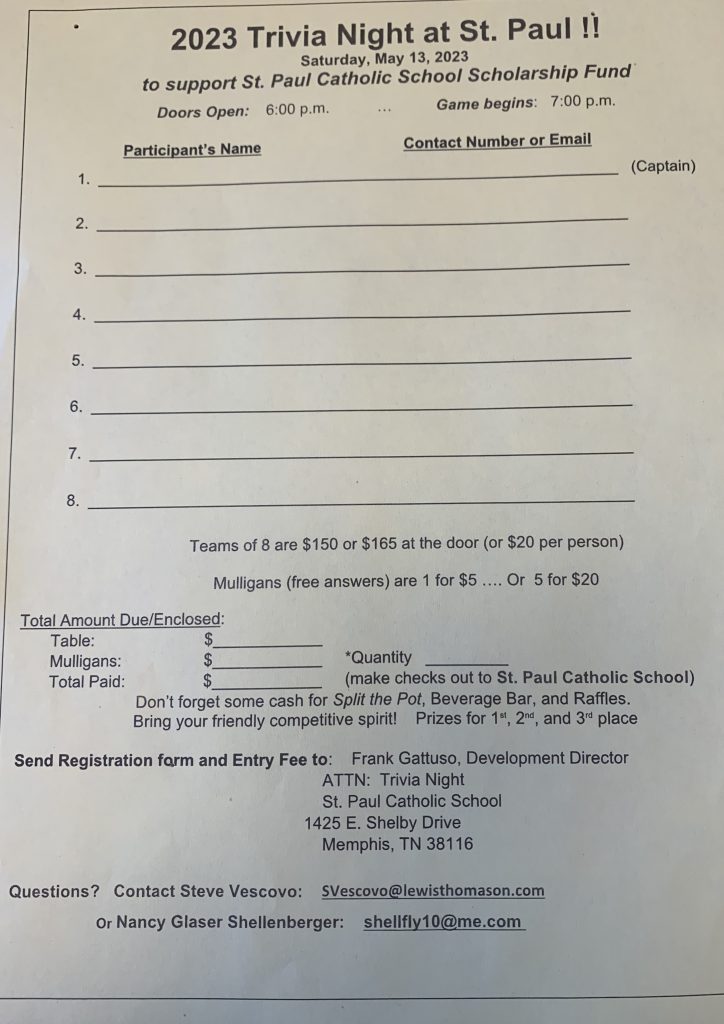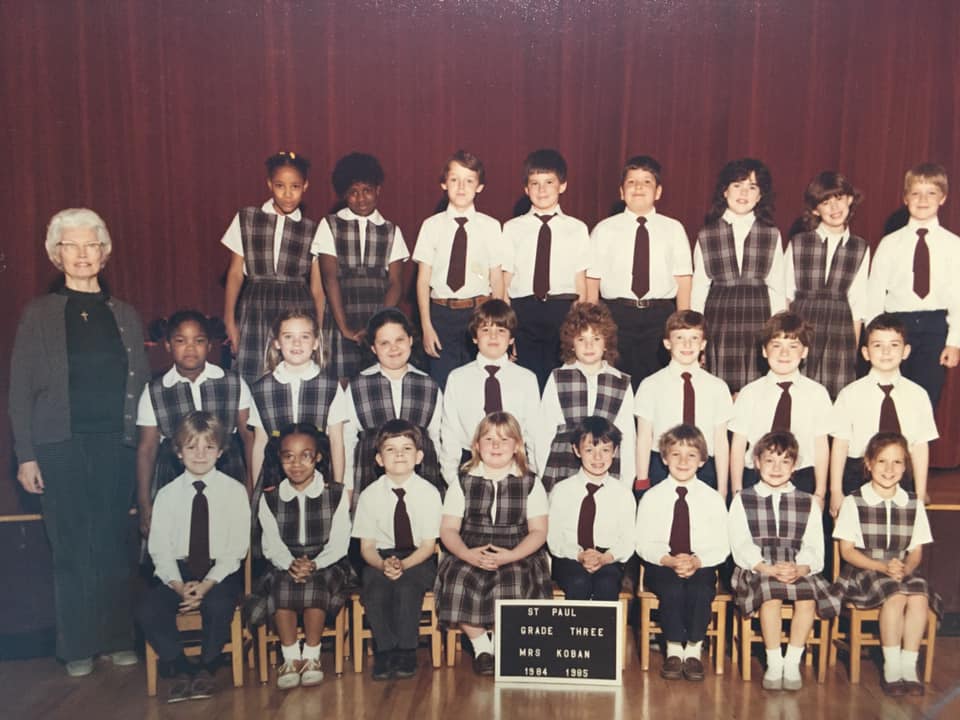 WELCOME BACK ST. PAUL ALUMNI
Whether you graduated last year or St. Paul Catholic School is a distant, but wonderful memory, we are excited to celebrate all you have accomplished.
Moved? Gotten married? Graduated? Added to your family? Got a promotion?
Let us know! We love to highlight all the great things our alumni are doing to transform the world.
Please share your memories of St. Paul Catholic School through an alumni testimonial, click here
To update your alumni contact information, click here:
Click image below for a 1964 book on the St. Paul Catholic Church Dedication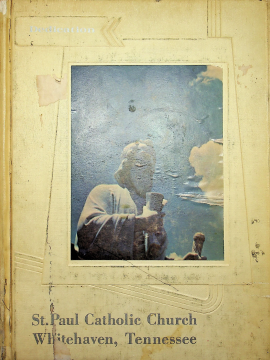 Click image below for a 1989 History of St. Paul School and Parish in pdf format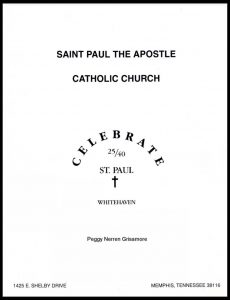 Click here to go to the St. Paul the Apostle Church Facebook page
Click here to go to Bishop Byrne High School website
Click here to go to St. Paul Catholic School Facebook Page
Click here to go to the St. Paul Panthers Alumni Facebook Group
Click here to go to the Bishop Byrne Alumni Facebook Group

MAIL IN DONATION


GIVING DONATION