Academics
Our Pre-K Program:
Provide a loving Christian environment which nurtures a sharing, co-operative approach to learning and problem solving.
Develop motor, cognitive and social skills in preparation for academic success.
Teach children to imagine and wonder.
Computer lab, art and creative development, physical education, and music are also offered to our Pre-K once a week.
The Pre-K curriculum focuses on: Religion, Phonics, Reading Readiness, Math Readiness, Science, and Social Studies Activities.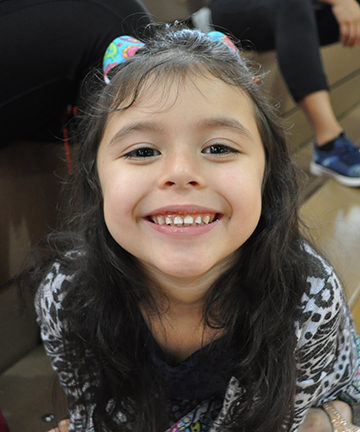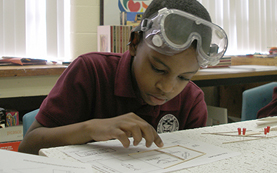 Foundational Subjects
We are committed to excellence in the areas of math, language arts (reading, spelling, and grammar), mathematics, science, social studies, and religion. All special classes (PE, computer, art, music, and library) are scheduled once per week.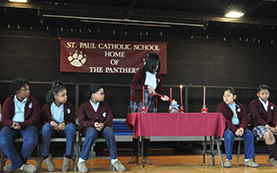 K – 8th Grade Curriculum
Students experience strong academic growth through rigorous curriculum, including instruction in core academic subjects and daily religion classes. The programs also integrate art, music, health, technology, and STEM. Students at all grade levels enrich their experiences by taking part in the camaraderie of sports, clubs and community service projects.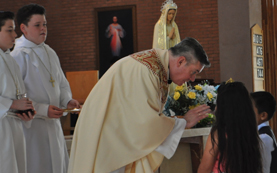 Spiritual Foundation
St. Paul Catholic School is committed to the spiritual growth and development of each child. Mass with students is celebrated in St. Paul Church once per week. Daily morning prayers are held in the gym and open to parents.
Technology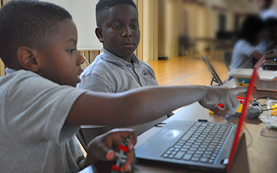 Our students have access to various devices and other technology including Chromebooks, iPads, desktop computers, and other STEM devices.
We believe technology is a means to an end within education and not an end in and of itself. It increases the resources available to students and teachers. It can be used to teach life skills such as research, safety and the evaluation of information.